Fifty-seven senators from both parties are determined to preserve an economic system that rewards the rich and punishes the poor.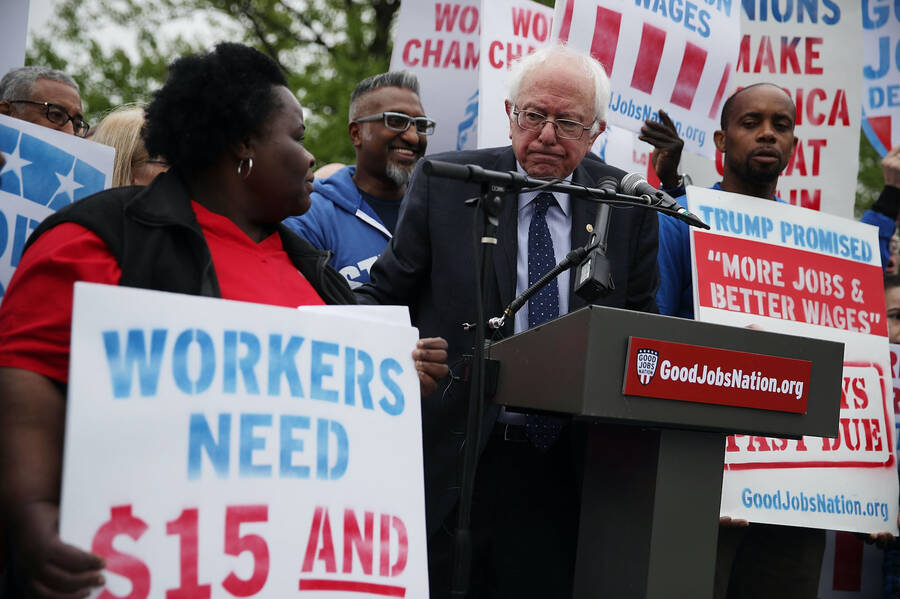 Missing from the Congressional debate over raising the $7.25 federal minimum wage to $15 an hour is any acknowledgement that poverty-level wages are integral to a class system that rewards the rich and punishes the poor.
With few exceptions, where a person ends up in life — in terms of health, wealth and general wellbeing — is determined by the economic class into which they are born. People born poor die poor. People born rich die rich. This basic, intrinsic feature of American political economy is shaded from view by our culture's celebration of the so-called meritocracy, the myth that if a person works hard enough, they can win at any table, despite the stacked deck.
Government can intervene to lift people out of poverty. The 1944 GI Bill, for example, enabled the families of millions of World War II vets to enter the middle class. Because of structural racism, however, most of those who benefited were white. The legislation did not guarantee the same housing and educational benefits to 1.2 million Black vets.