By Shane Ryan | April 13, 2021
Photo courtesy of Getty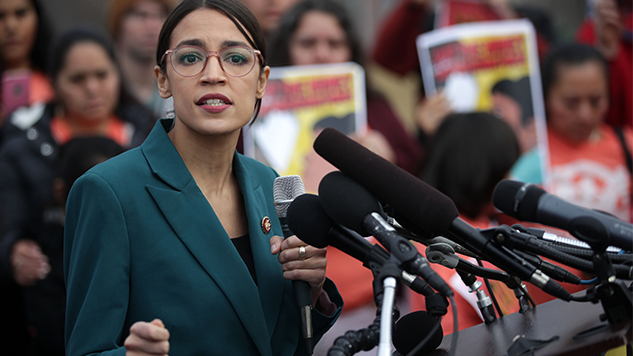 Let's start by considering the following opinion, as expressed by some hypothetical U.S. citizen:
As a country, America should be most concerned with protecting itself. We live in a dangerous world, even a deteriorating world, and as it becomes worse, we need to ensure that we value our own safety above all else. Opening our nation to uncontrolled immigration is a recipe for disaster, and while terrible things might be happening to those people outside our borders—and I truly feel bad for them—trying to fix it ourselves will result in a dangerous flood that ends up ruining our country too. It may be true that America achieved its current status in ways that are unfair, but that's the reality we live in and we can't change the past. What's most important now is to ensure that we keep the good life we have for our people, no matter what happens anywhere else. We can't help them, but we can help ourselves.
For many of us, that idea would be abhorrent, even though the theoretical speaker is taking pains to sound reasonable. We might think there's an implied racism in the words, even though the speaker doesn't mention race and, if pressed, would insist he's not racist and that he supports controlled, i.e. "good," immigration. We would make other assumptions, too; this person is a Trump supporter, a Republican, and his or her stated values of "protecting Americans" probably fall short when it comes to the poor, minorities, etc., and the display of empathy ("I truly feel bad for them") is likely bullshit.
---
American Insurrection Attempts to Shine a Light on Hate Groups Operating In Broad Daylight
By Jacob Oller  |  April 13, 2021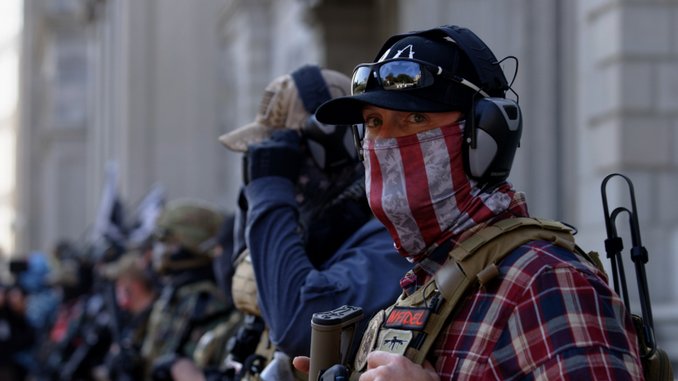 Another day in America, another racist killing. A Black man, Daunte Wright, shot dead for a dangling air freshener. Another documentary laying bare the vicious and institutionalized hate in our country, another example of journalists, filmmakers and social media activists seeking justice by telling the same story. A collaboration between PBS's Frontline, ProPublica and UC Berkeley's Investigative Reporting Program, writer/director Rick Rowley's documentary American Insurrection follows journalist A.C. Thompson as he loosely tracks the increasingly violent, open and fearless alt-right over the course of Donald Trump's presidency, from Charlottesville's Unite the Right rally to the insurrection at the capitol. With interviews that'll make your skin crawl, American Insurrection can still feel as powerless and lost as the rest of us who watched a mob attack Congress on January 6.
The doc retreads some ground from Rowley and Thompson's Documenting Hate: Charlottesville, further exploring the ingrained connection between the alt-right and the military while expanding its thesis to include the latest and greatest from America's neverending supply of creative hate. It's our cottage industry, after all.
Covering both large-scale group events (Charlottesville, the Portland right-wing rallies, the Richmond gun rights protest) and more specific criminal acts (those of Steven Carrillo, the planned kidnapping of Michigan governor Gretchen Whitmer), we watch Thompson and other investigative reporters put boots on the ground—but their reporting can only be so confrontational considering how violent these people are. Thompson already wears a bulletproof vest. And that's mostly ok, seeing as the point of the doc is more about shedding light on the movement's facets than exposing individuals.