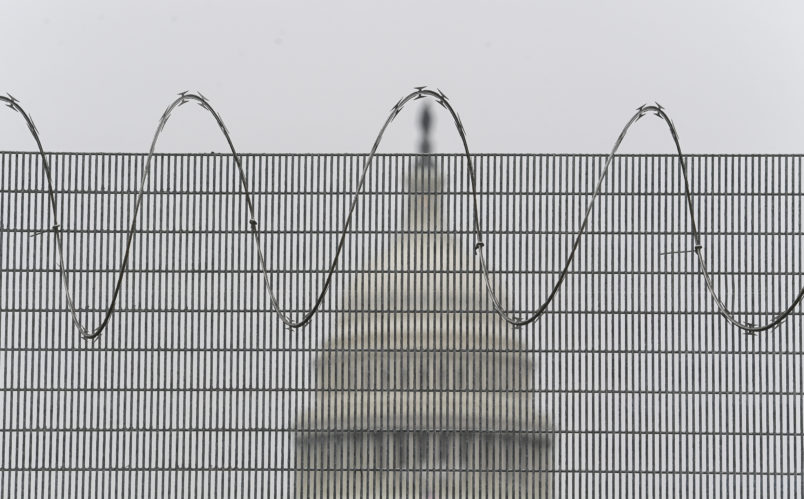 By Kate Riga
While disparate congressional committees have chipped away at what exactly allowed a pro-Trump mob to muscle into the Capitol building on January 6, one thing has become clear: the opacity cloaking the inner workings of the Capitol police.
Much of that scrutiny has become focused on the Capitol Police Board, the overseeing body of the force comprised of the architect of the Capitol, House and Senate sergeants at arms and the chief of police in a non-voting role.
The board has authority over almost all of the security decisions made at the Capitol, but received little attention until the January 6 disaster. Calls for its reform have become a bipartisan unifier as lawmakers look to improve Capitol security. 
---
Many GOPers Plan To Skip Biden's First Speech To Congress If Invited
A lot of Republicans reportedly won't attend President Joe Biden's first address to Congress next week if invited.
House Speaker Nancy Pelosi's office has not yet decided how many tickets for the event will be allotted to Democratic and GOP lawmakers in both chambers, but Republican leaders told Punchbowl that there's little desire among rank-and-file members of their caucuses to go regardless.
"I don't think I'll probably attend," Senate Republican Conference Vice Chair Joni Earnst (R-IA) said, according to Punchbowl.
It's unclear why so many GOP lawmakers wouldn't show up if they get invited, though some of them cited logistics as a reason for their absence.
However, a handful of Republicans said they do want to attend Biden's speech, including Trump loyalists like Sen. Lindsey Graham (R-SC) and Rep. Jim Jordan (R-OH).
---
Watchdog Finds Trump Admin Created Obstacles That Delayed Relief Aid To Puerto Rico
By Zoë Richards
The Trump administration lined up unprecedented bureaucratic obstacles that delayed approximately $20 billion in hurricane relief for Puerto Rico, according to an inspector general report that could be released publicly as soon as Thursday.
In a 46-page document first reported by the Washington Post early Thursday, the inspector general said it found procedural hurdles created by the White House budget office that stalled recovery aid even as watchdogs were met with efforts by Trump administration officials to obstruct their investigation into the delay by the request of Congress in 2019.
Hurricanes Irma and Maria had left Puerto Rico residents without power and clean water for months after ravaging the U.S. territory in 2017.