BY LEE DLUGIN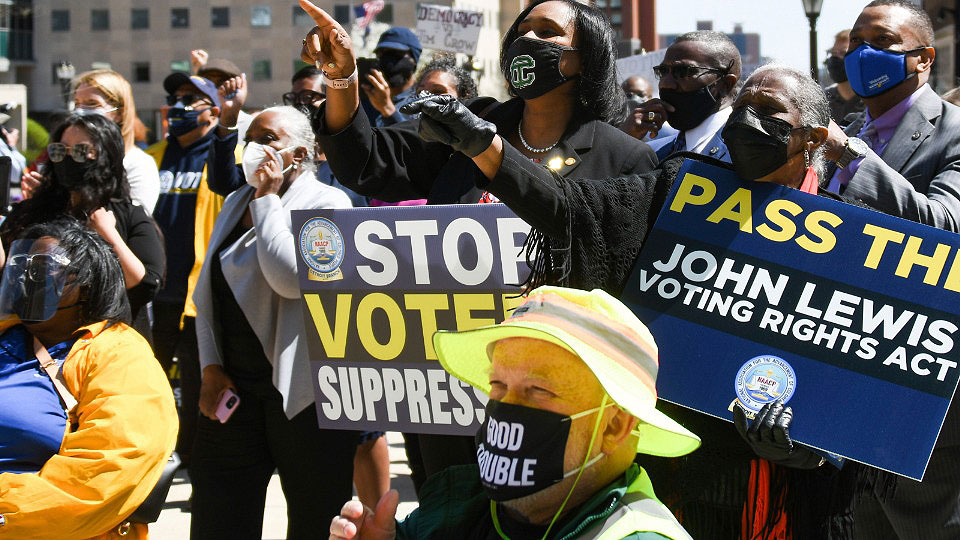 People rally outside of the Capitol in Lansing, Mich., April 13, 2021, during a rally to support voting rights and end voter suppression. | Matthew Dae Smith / Lansing State Journal via AP
The country is today faced with a fundamental crisis with the proliferation of voter suppression laws, nullification of votes cast, and the determination of the Republican Party and pro-fascist forces to prevent people—particularly African Americans, Latinx, youth, and seniors—from voting.
The so-called excuse for this proliferation is the myth of voter fraud, the same false excuse made for the last 30 years. The right-wing rationale for this myth is to undermine people's confidence in the electoral system. This fraud is taking place in Maricopa County, Arizona right now with a fourth, and now secret, recount is being done by a private firm with no accountability or transparency almost six months after the election.
[Continue]
---
Postal Workers Fight DeJoy Plan to Close Processing Centers and Eliminate Jobs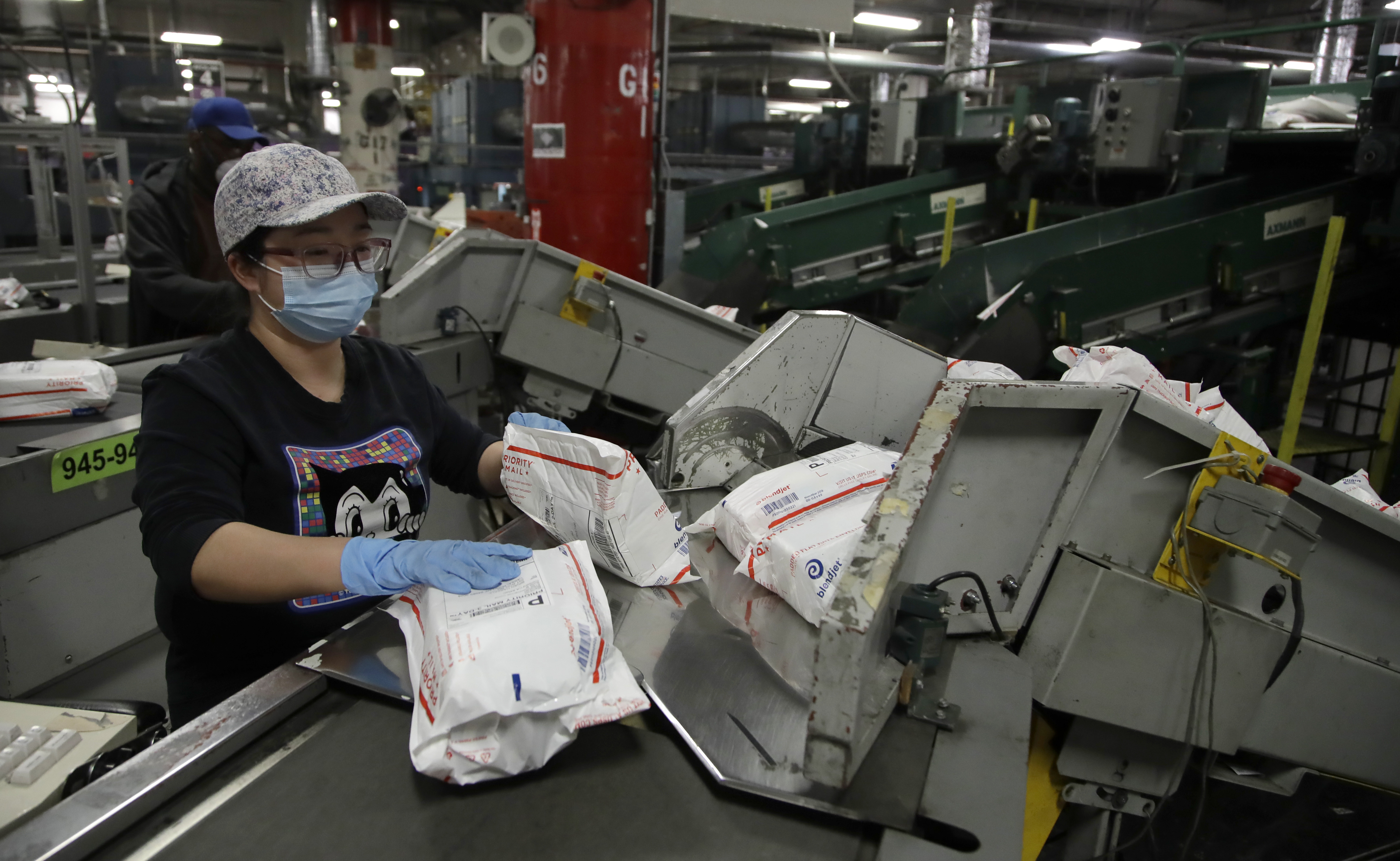 Postal workers sort mail at the U.S. Postal Service processing and distribution center in Oakland, Calif., on April 30, 2020. Trump-imposed Postmaster General Louis DeJoy plans to close 18 such processing centers nationwide. | Ben Margot / AP
WASHINGTON (PAI)—The 10-year U.S. Postal Service "reform" plan unveiled by Trump-imposed Postmaster General Louis DeJoy includes "the good, the bad, and the ugly" among its elements American Postal Workers Union President Mark Dimondstein says.
And right now, he adds, DeJoy is pushing the bad ahead of the good, as the PMG delivered a notice to the nation's postal unions on April 27 that he intends to close 18 processing centers nationwide, shifting their services elsewhere.
The closures, Dimondstein said in a video Q-and-A with APWU members that night, would slow down service and cost postal workers' jobs. "Fighting the closures is not easy, but it can be done if we mobilize," he said.
He's put union Vice President Debby Szeredy in charge of APWU's panel of postal craft leaders to deal with DeJoy's plans and mobilize members against them.
[Continue]