Unit is among several new digital platforms that aim to ease the unionization process and empower workers to stand up to their bosses, but some union organizers have their doubts.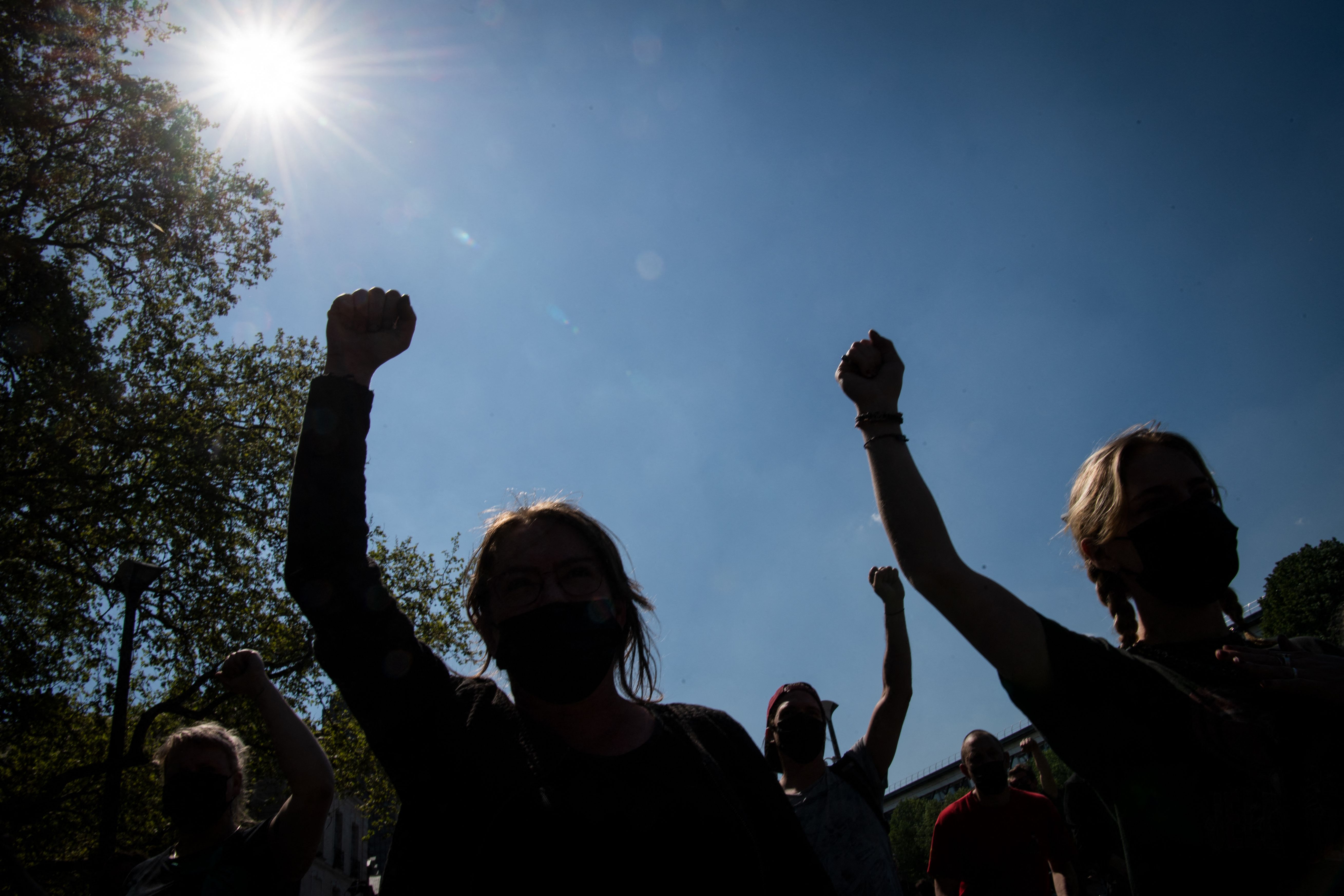 PHOTO BY LOIC VENANCE/AFP VIA GETTY IMAGES
In July, a group of cell tower technicians who work for an AT&T contractor in the Philadelphia area approached the International Brotherhood of Electrical Workers (IBEW) for help unionizing. The technicians' wages were stagnant, they didn't receive sick days, and had been urinating and defecating in trash bags and water bottles because their contractor wouldn't provide port-a-potties.
The IBEW never responded to the technicians—so they took a chance on a new startup for union organizing called Unit, which launched in December 2020 with $1.4 million in funding from various venture capital firms. Unit is "a platform that helps you and your coworkers form a labor union" by offering a set of tools, including a web app and a team of advisors that help clients facilitate and expedite the unionization process. It is designed to help with everything from inviting coworkers to join and sign union authorization cards, certifying the union, and negotiating a union contract with the aid of lawyers, accountants, and union organizers. Notably, it allows workers to do this as an independent union, without the aid of an established or nationally recognized union.
The AT&T technicians aren't far along in the unionization process, but one of the lead worker organizers says Unit has been a big help so far. "It's been great," the technician told Motherboard. "They helped me set up meetings with workers to explain the unionization process, provided legal advice, and gave us access to digital union authorization cards. You can send a text and the person follows the link, and they sign the digital card. It's so easy."
The technician told Motherboard that the main benefit of joining Unit is that the dues are less than many national unions charge. "Unit only takes 0.8 percent of your income. Most unions take a lot more," he said.
Workers begin paying fees to Unit after they ratify their first contract, which often includes pay increases that are larger than union dues. 
[Read On]