While employees at Amazon and Starbucks win historic unionization campaigns, the "populist" wing of the GOP has been noticeably silent.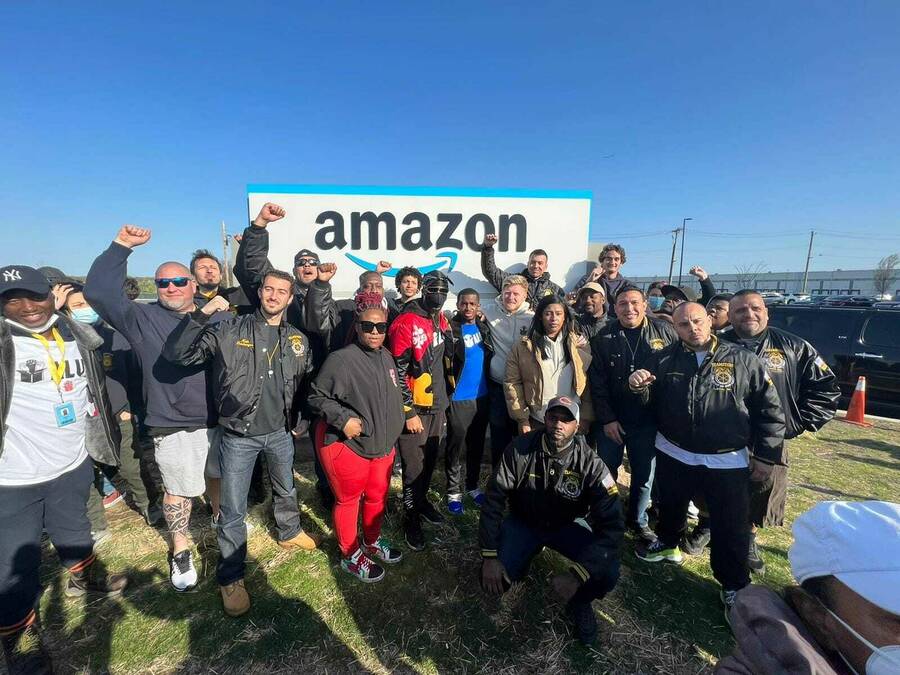 Over the past few years, a small but highly-visible band of Republicans have publicly declared their intention to transform the GOP into a ​"worker's party." Sens. Marco Rubio (R‑Fla.), Josh Hawley (R‑MO), Ted Cruz (R‑Tex.) and Tom Cotton (R‑AR) have all embraced versions of this vision, part of a high-brow attempt to divorce the party from its sole adherence to pro-business conservatism.
On election night 2020, Hawley — who was elected to the Senate in 2018 after running a relatively conventional Republican campaign—declared that the GOP was ​"a working class party now. That's the future." Cruz and Cotton have since echoed Hawley's populist rhetoric, the former blasting Democrats as ​"the party of the rich" while claiming for Republicans the mantle of ​"the party of the working class."
There has been some movement on the legislative side, too. Early last year, Cotton and Sen. Mitt Romney (R‑UT) introduced legislation to raise the federal minimum wage from $7.25 to $10 an hour. Hawley's personal crusade against Big Tech — which attracted bipartisan support before he refused to certify the 2020 presidential election and supported the insurrectionist crowd outside the U.S. Capitol on Jan. 6 — is, on its face, anti-monopolistic.
But in reality, a few policy gestures aside, their rhetoric hasn't lived up to the hype. In recent weeks, as American workers have won a string of significant victories — organizing Starbucks coffee shops across the country and unionizing an Amazon warehouse for the first time in the company's history — this group of supposedly ​"pro-worker" Republicans have been handed a prime opportunity to speak out in support of these organizing efforts. Instead, they've been silent.
This reticence is particularly notable from Rubio, who already supported one Amazon union drive. Last year, when workers and organizers in Bessemer, Alabama, tried unsuccessfully to form a union at a local facility, Rubio penned an op-ed in USA Today effectively endorsing the efforts, writing that Amazon's corporate behavior was ​"uniquely malicious" — a notable stand for someone who once warned that unions threatened to ​"destroy industries their workers are in." But when it comes to the successful campaign at the JFK8 Amazon warehouse in New York, Rubio has kept mum.
[Read on]